Challenge your assumptions. Grow as an individual. Build your vision and the team behind it.
WHAT IS LISBON CHALLENGE?
We believe that the path to success is a consequence of the foundations you set and the vision you build through the daily work you put in.
Lisbon Challenge is the acceleration program focused on the people behind the startup, designed to hone your skills and prepare you to face the challenges ahead.
Heading in the right direction from the beginning will set you apart from your competition.
"Beta-i believed in our vision from day one. They really helped us kick-start our business."
Having a startup is probably the toughest business there is. You'll be constantly challenging your own assumptions, facing inconvenient truths and constant "no's". Our methodology is focused not only on growing your business but also in preparing you to transform difficulties into learnings and to see problems as opportunities.
Mentorship-driven Program
Get feedback and inspiration from the people that already did it. Learn with their successes, avoid their mistakes and take advantage of their established network.
MOST DEVELOPED INNOVATION METHODOLOGIES
A better understanding of the problem you're solving and the solution you're building will bring you closer to product market fit.
FAIR INVESTMENT OPPORTUNITY
Lisbon Challenge investment partners offer 70k for 7% of equity. The investment is done in two tranches: 15k for 2% to all startups joining the program, and 55k for 5% after the program for the startups that "rise up to the challenge".
Each program leads to an Investment Day where you get to show your growth and build relationships with potential future investors.
Once you join Beta-i it only gets better. Our Alumni Program is the right partner for your startup and for life.
BETA-I INNOVATION ECOSYSTEM
Beta-i is focusing on developing a strong ecosystem where entrepreneurs, startups, corporations, investors, institutions, and governments are working hand-in-hand. Our alumni are an important part of our family and constantly encouraged to be part of it.
FAST TRACK TO CORPORATE PILOT PROGRAMS
Beta-i organizes 10+ Corporate Programs per year – our startups are in the front line to apply to those programs. From Protechting, to SIBSPayForward or Free Electrons.
We believe that the secret in choosing the right startups to support derives from picking the right team.
That's why we'll always be looking for entrepreneurs that share and embody these values.
THE EXTRA VALUE:

NEVER RETREAT IN BATTLE
DIVERSITY
Challenge yourself with diverse ideas and backgrounds, taking all different points of view to make a difference.
TRANSPARENCY
Be transparent with yourself and others. It denotes openness, communication, and accountability and it's a key ingredient for self-improvement.
EGOLESS CONFIDENCE
Believe in yourself. Stay curious with a relentless interest in self-improvement. Tame your ego when confronted with contrasting reliable information.
SOCIAL CONSCIOUSNESS
Stop for a second, think what impact your actions have on society, and how you can optimize this and act upon it.
Learn more in what we believe in
"I think it has been the best-organized accelerator process that we've been to, compared to BGI and even to TechStars. I'm not sure how Beta-i did it."
Entrepreneurs with experience or considerable knowledge in the sector
Market interest validation through identified or potential customers
2-4 founders with at least one technical founder
For 10 weeks, up to 15 startups will be joining us in Lisbon, one of the most vibrant startup ecosystems. Alongside founders from all parts of the world and with the support of our pool of amazing mentors, we will push your ideas forward and challenge you to be in perfect shape by Investment Day, when you share your journey with investors
LC SPRING 2019
Applications Start: Now
Applications End: 3 Feb 2019
Batch Announcement: 1 Mar 2019
Program Start: 8 Apr 2019
Program End: 14 Jun 2019
Validation
What do you know and see that no one else does?
P.S. "Never ASSUME, because you'll make an ASS of U… and ME." Jerry Belson
Product and Tech
How is your project solving the given problem better than any other out there? Do you need help to define a roadmap for product market fit? Let's dive deeper into your solution and the technology behind it.
Growth
What metrics matter to your startup? How should you talk to customers and make sure they won't leave after trying your product? (retention)
Investment
How should you get investors to listen to you? Learn what to say and not to say. Let's make sure you are prepared to get the investments you want.
The program finishes with Investment Day pitching to investors.
Management
You are building a company, how do you run it? Spoiler:  more on business skills in the alumni academy, how do you hire, build a culture and manage your growing team?
Portfolio Management
(6 months after the Program)
Investment
Additional Mentorship
Product Optimization
Growing Initial Paying Customers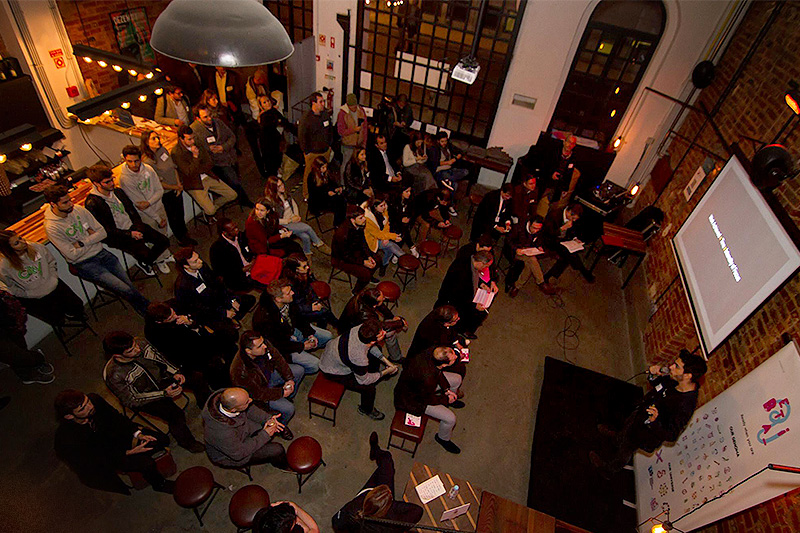 "Attending the Lisbon Challenge gave us the opportunity to review our strategy and explore new ideas. Today, in addition to having a better product, we feel more prepared for the market. Thanks so much for all the learning, mentoring and the chance to meet so many amazing people!"
+4300
Startup Applications
+210
Startups Accelerated
+140
Startup Applications
75%
International Participants
Predict Churn
Predict Churn analytics platform anticipates the possibility of cancellation of a subscription service.
The Problem being solved
Saas companies spend a lot of money to acquire new customers so they don't want to lose them.
HONEST
Honest helps online merchants to deliver great personal shopping experiences.
The Problem being solved
Digital e-commerce connected shoppers and products but it left salespeople behind.
SOCIAL GRID
Social Grid combines ai with human analysis to help brands reach highly engaged customers by granting access to a hand-picked network of digital influencers.
The Problem being solved
Brands struggle finding the right digital influencers and measuring the results of their campaigns.
TRIAD HEALTH AI
Triad Health AI is a smart speaker platform that helps people with Parkinson's to stay fit and independent using exercises that combine movement, voice, and cognition.
The Problem being solved
The proven way to slow down the progression of Parkinson's is by frequent exercising. Keep exercising on a regular basis is the key.
Shareacar is a peer to peer car sharing platform.
The Problem being solved
For car owners – owning a car is a large bill, several associated costs (insurance, maintenance… Cars are parked 90% of the time.
For travelers – Bad experiences with traditional car rental. Hidden fees, never-ending lines, price fluctuations.
Scubic creates smart software solutions for water utilities.
The Problem being solved
Water utilities have large energy costs for transporting water from the source to the final consumer.
Wall-i helps marketing managers to launch cheaper digital out-of-home advertising campaigns to segmented audiences with metrics to measure ROI.
The Problem being solved
Digital agencies advertise on out of home platforms that don't provide any metrics nor segmentation and are expensive.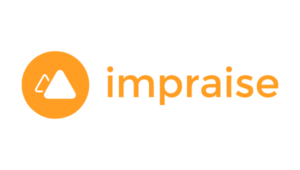 Impraise: Fundamentally changing open communication and trust within teams.
"We had no idea how to start a company, how to build a product or anything like that. The summer was over in Germany, so we thought: let's go to Lisbon. Let's just do this."
Founders:
Steffen Maier, Bas Kohnke, Arnaud Camus, Filipe Dobreira
HQ:
Amsterdam, The Netherlands
Edition of Lisbon Challenge:
2013
The essence of what they do:
Impraise is The People Enablement Platform and their belief is: grow your people, grow your business. Impraise allows your teams to be in the driver's seat of their own performance and development by facilitating the exchange of feedback, creating alignment on goals, and supporting lightweight check-ins.
Currently, they have 170 clients, from small tech companies to large enterprises, including Bynder and Bugaboo, using the tool.
HOT NEWS
businesswire.com
Download all the Success Stories (pdf):
Being surrounded by other startups helped push us to work hard, to learn how to build a business and allowed us to benefit from the vast community in Lisbon.